Order in a snap by downloading our Mobile app on Android & other Google Play Devices!
---
Introducing Upper Crust Pizza Company's new mobile app for your Android or other Mobile device. Apple Devices are currently not supported.
Click the Button on the left, and Download the Mobile App. or Go to the Google Play Store & search for "Upper Crust Pizza Company". Once Downloaded, Place your order. Enjoy Great Food & Good Times!
---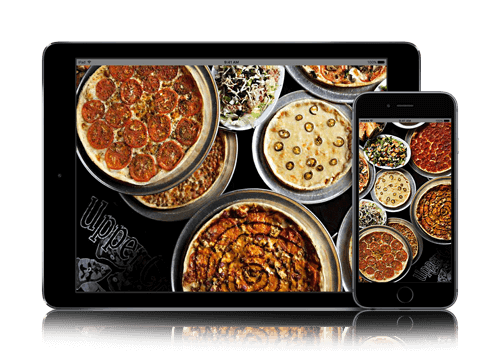 For Our iPhone Users, follow these steps to create a shortcut on your phone:
1.Tap the bookmark icon: When you're on the page you want to create a shortcut to, just tap on the bookmark icon.
2.Tap on 'Add to home screen': When the bookmark options appear, tap on 'Add to home screen'.
3.Change the shortcut name: Edit the shortcut name to something you'll find easy to remember and tap on the 'Add' button.
4.See the shortcut appear: You'll then see a shortcut appear on your iPhone's home screen. Just tap on this icon at any time to open your saved page on our mobile friendly website.